Cal Nexus LLC Offers Commercial Drone Services:

Cal Nexus LLC is owned and managed by Chris Nelson who has over 6000 hours of flight time in manned aircraft, most of which was with the FBI. This flight experience was all in single-engine, light aircraft, often operating in busy, congested airspace over large cities and near large airports.

Chris Nelson is certified by the Federal Aviation Administration (FAA) to fly small, unmanned aircraft systems (sUAS), which is the FAA's term for drones. This is known as a Part 107 Certification, and it allows a drone operator to fly commercial drone operations.
Back to the Topics List
Below are some sample videos taken from our drone. Please note that sometimes YouTube does not automatically play videos in high definition. If the quality seems poor on any of these, you can change the YouTube setting to HD.
From the Ridge in Laguna Niguel, down to the Mission Basilica in San Juan Capitrano, then north to the 73 and return
1-25-2019 drone flight starting on the Colinas Ridge Trail in Laguna Niguel, CA, then south along the ridge and down to the Mission Basilica in San Juan Capistrano, then north along the railroad tracks to the 73 split off I-5, then back south to pass over a train, and finally up to the ridge and south to the same place the flight started. This was a 15-minute flight, but the video plays at 5 times the normal speed, so it looks like you are traveling at 150 MPH. It is one continuous video. The scenery is spectacular. Be sure to watch it in HD.
PCH From Gelson's Market to the Montage Resort on 1-1-2019
This 6-minute video was filmed on New Year's Day, 2019, in perfect weather. It is one continuous, non-stop, low-level drone video of the Pacific Coast Highway (PCH) starting at Gelson's Market in Dana Point, CA, and ending at the Montage Resort in Laguna Beach. Be sure to watch it in a high quality setting such as 1080p up to 2160p.
Dana Point Harbor on 11-3-2018
This 5-minute video shows beautiful views of the Dana Point Harbor, and boats coming and going from the harbor. Be sure to play it at 1080p or better.
Balboa Island Ferry, October 20, 2018
This video has fantastic aerial footage of the Balboa Island Ferry, and the boats and yachts passing close to the ferry on a busy, beautiful Saturday morning. The video is just over 8 minutes. Watch the whole thing for a nice break, or skip through it for quick hits on our incredible Southern California scenery.
Notes:
1) If the video is blurry, try increasing the playback quality. 1440p or higher works best.
2) For those you who know your drone regulations, we assure you that we obtained FAA airspace approval via LAANC before making the drone flights shown in this video.
The Ortega Highway, October 27, 2018
The Ortega Highway, or Highway 74, is a Southern California road that connects Interstate 5 in Orange County to Interstate 15 in Riverside County. This road is a favorite of motorcyclists and sports car drivers who like to push their vehicles through the endless curves and grades. Regardless of what you drive, this fast, busy and sometimes dangerous highway offers great vistas.
This drone video attempts to capture some of the wonder of the Ortega Highway.
Speeding Traffic in Mission Viejo, CA
For this video, we parked our drone at about 350 feet above and off to the side of Alicia Parkway and Interstate 5. We filmed the traffic for 20 minutes, and then we play it back at 20 times normal speed so it all shows in 1 minute. Nothing like thousands of humans hurling themselves around in heavy, metal objects!
Small Yacht off Dana Point on 11-1-2018
This video is 3 minutes of beautiful, aerial footage of a small yacht pushing through deep, blue waters on a clear morning off the coast of Dana Point, CA.
As shown, our drone is capable of great footage, but please understand that if you are looking for consistent, movie-like quality, you will want to find a drone service which offers that level of equipment.

We use our drone primarily for investigative services. For example, we have used it to spot-check for vehicles in difficult-to-see locations, and we have used it to film real estate for possible building code violations.

Back to the Topics List
Here's a photo of our DJI Phantom 4 drone taken in Laguna Niguel, CA: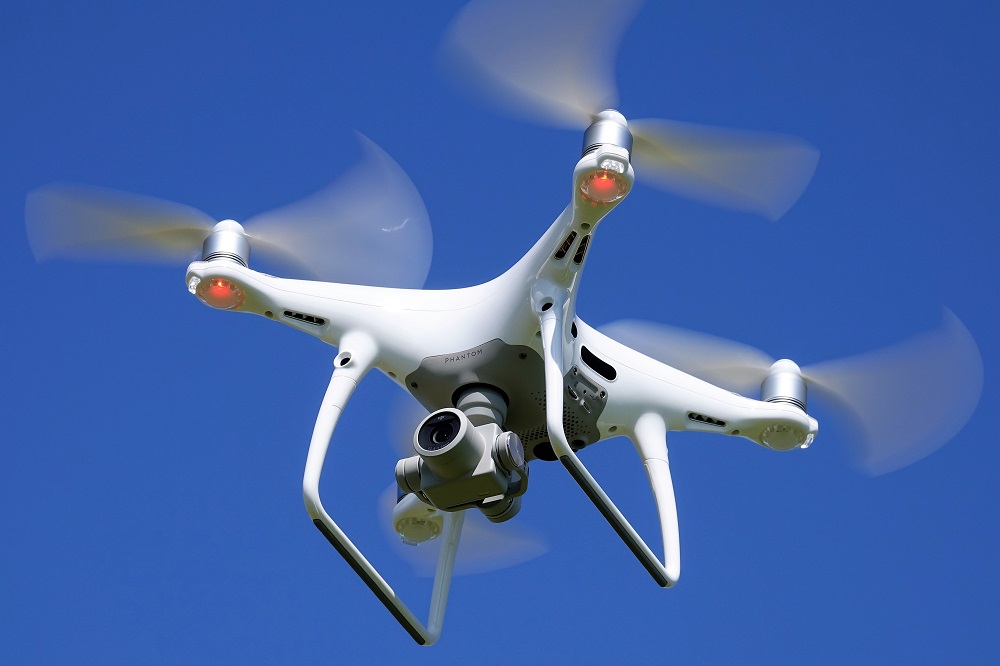 You would want to hire Cal Nexus for situations such as the following:
Short or spot surveillances, when legal (see more on surveillance below).

Security sweeps of your property, especially of places that are difficult to reach on foot.

Searches for lost persons or items in areas difficult to reach on foot.

Aerial footage of your property.

Investigative situations.
Back to the Topics List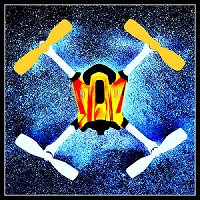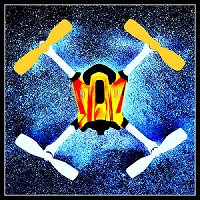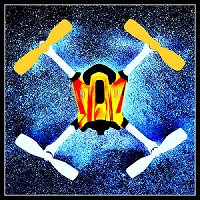 Here's a photo of one of our practice drones. We've made hundreds of flights with drones like this one. They are often harder to fly than our professional drone because they do not have the built-in stability, GPS and obstacle-avoidance features of the Phantom.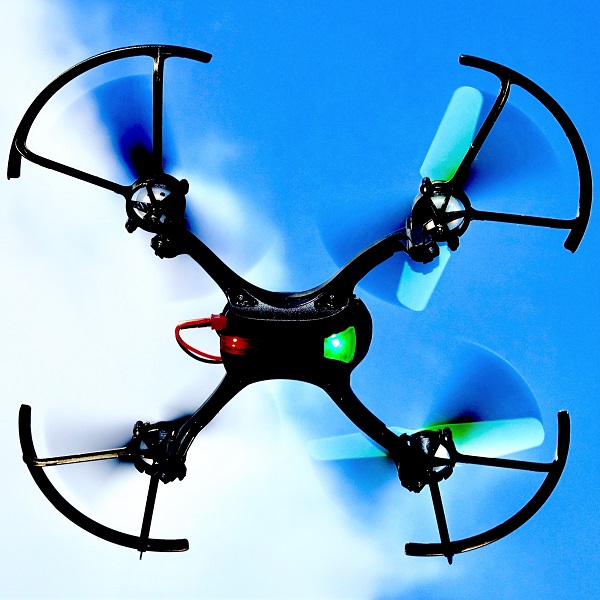 Commercial Drone Services:

The FAA requires that any drone operations conducted for compensation, or for the furtherence of any business purpose, be conducted under a set of regulations commonly known as "Part 107". As stated, Cal Nexus (Chris Nelson) has a Part 107 certification.

If you have a need for drone services that are in furtherance of any commercial purpose, or where the drone operator is requiring any form of payment or compensation, then both you and the operator are legally required to have these services performed under Part 107 regulations.

Examples of drone activity requiring Part 107 compliance are:

Family or wedding photography where you compensate the drone operator in any form, even if the operator offers to perform the work for free in hopes that it generates future paid work.

Hiring a drone operator to inspect and/or photograph parts of your home, building, property farm, etc.

Hiring a drone operator to perform aerial security sweeps of your property.
The rules about when drone flights must be conducted under Part 107 are sometimes difficult to interpret. The information shown on this webpage is not meant to be legal advice, and it is presented only to help Cal Nexus's clients gain a preliminary understanding of when Cal Nexus' services should be requested.

Most legal drone flights are conducted by persons who are hobbyists, and they can perform non-commercial flights under a different set of rules. Many hobbyists are experienced flyers who make every effort to fly responsibly within the regulations. Many of them have excellent equipment, including good camera drones. If you are thinking of using a hobbyist for your drone project, please evaluate carefully whether or not Part 107 applies. If it is just for fun, then you may be OK, but if it is for business or you are providing any form of compensation, then Part 107 probabaly applies.

The FAA refers to drones as "unmanned aircraft systems" (UAS). Most hobbyists and many professionals operate drones that weigh anywhere from just over 1/2 pound to 55 pounds. These are known as small unmanned aircraft systems (sUAS), and this is the type of drones Cal Nexus will operate. Larger drones, such as those used by law enforcement, the military, and the movie industry are beyond the scope of Cal Nexus' current drone domain (although we may expand in the future). If you would like assistance in locating a good drone operator on that higher level, Cal Nexus will be happy to help.

The FAA has an FAQ page on UAS information, as follows:
FAA FAQs on Unmanned Aircraft Systems (UAS).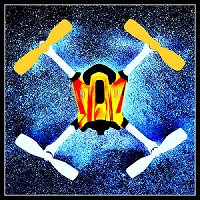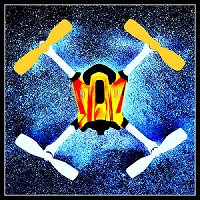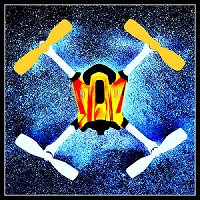 Back to the Topics List
Advance Permission for Some Drone Flights:

The Federal Government maintains tight control over the national airspace system, and that includes drone activity. Because of this, there are many times when you can expect to have to wait for permission from the FAA or appropriate authority for a simple drone flight that might only be 50 feet above your property. For example, if you have a business that is 2 miles from John Wayne Airport (Orange County, CA) and well-below the flight path of any manned aircraft, your commercial drone operator will likley be required to submit a request to the FAA to fly above your business, even if that flight is only a few feet above your building. Advance planning may be needed for this flight since the FAA sometimes needs weeks or even months to process and approve the request.

The process for obtaining timely approval from the FAA is improving. For example, the FAA has instituted an automated drone flight approval system in conjunction with certain, approved, non-government businesses. This system is know as the "Low Altitude Authorization and Notification Capability System (LAANC, pronunced "lance"). Your commercial drone operator may be able to obtain immediate permission from the FAA for some flights close to John Wayne and other, specified airports, via LAANC. For example, on 10/20/2018, Cal Nexus was able to use LAANC to obtain immediate permission from the FAA for drone flights near the Balboa Island Ferry, which is inside the John Wayne Airport's Class C controlled airspace.

Local cities and other agencies also have their own drone rules. Some of them over-step their authority because only the FAA can regulate airspace, but they probably can rightfully claim jurisdiction over the ground from which drones are launched and recovered. (This is not legal advice). San Clemente, CA is an example of a city that has created no-fly zones over certain buildings, which, in our non-legal opinion, oversteps the city's authority since only the Federal Government can control the airspace. Despite our disagreement with these types of rules, Cal Nexus would seek advance permission from local entities for commercial drone flights, in addition to any requests that might need to be made with the FAA.

Don't be discouraged by the many rules. There are many areas in Southern California where a Part 107 operator can fly without advance permission, or with permission that can be quickly obtained via LAANC. Chances are good that a legal drone flight in your location can be performed in a timely manner.

Note: commercial night flights anywhere need an FAA waiver, requiring advance permission.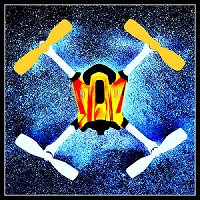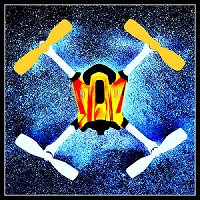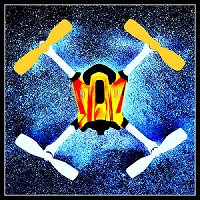 Back to the Topics List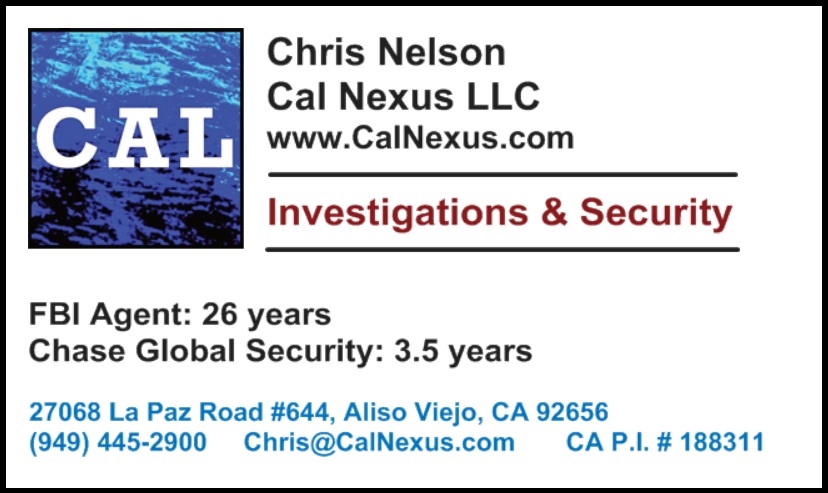 What About Using Drones for Surveillance?

In California, it may be legal to use a drone to surveil a person, but only if that person is in an area where they have no expectation of privacy, such as at an outdoor restaurant, the beach or a park. It would not be legal to use a drone to surveil or film a person when they are in an environment where they have a reasonable expectation of privacy.

For example, take a situation where you want help seeing what a person is doing in their backyard. If their backyard is private (such as a high, privacy fence), in California you cannot legally use a drone (or a tall ladder ... or a camera on a pole) to look over the fence. But what about a situation where the backyard has little or no privacy? Maybe the backyard only has a 3-foot fence, or maybe there is a large apartment building next door where many people in the building have a clear view of the backyard. This might be a situation where the use of a drone would not violate the person's privacy because the subject can have little expectation of privacy.

With the advancement of drone technology, the standard is changing. Given the capabilities of current, off-the-shelf drone technology, people cannot reasonably expect the same levels of privacy they've had in the past.

Consult with your attorney. Cal Nexus is not a law firm, and this is not legal advice. Each circumstance is different.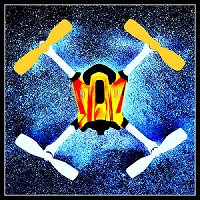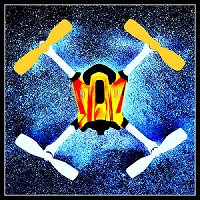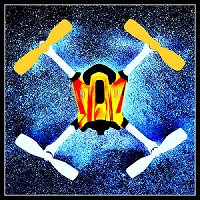 Back to the Topics List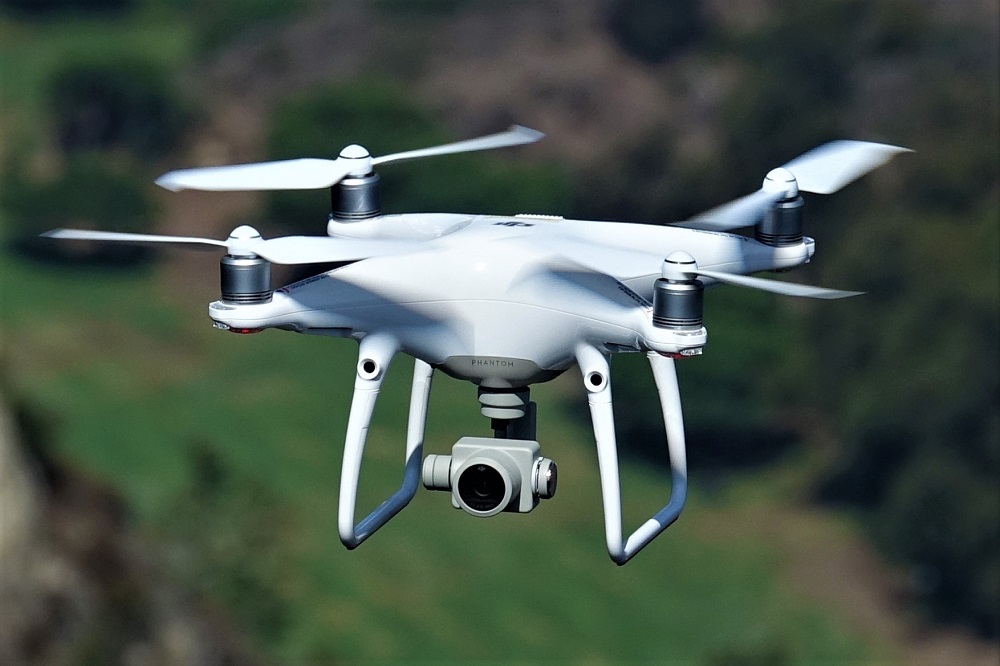 Cal Nexus' Phantom 4 Pro V2.0 drone on a training flight
If You Think You Are Being Followed By a Drone:

Cal Nexus has clients who have expressed concerns over being followed by drones. You should understand that most drones available to the common citizen do not have the ability to fly for more than 30 minutes before needing to land for a battery change. Law enforcement and military grade drones certainly can fly longer, as can the large, Predator type drones used to track and kill enemies on the battlefield.

What we are talking about here are drones you can buy on the Internet, at Best Buy, etc. Some of these drones are tremendously capable, but understanding their limitations will help you determine if one is following you.

For example, if you see a drone you think is following you, just wait and soon the operator will have to land it to change the battery. That's your time to move.

Another option would be for you to drive on a fast-moving road such as a freeway. The top speeds of drones like these are well-below freeway speeds, and you'll easily out run them.

Drones available to the public also have the huge limitation of only being able to fly several miles from the operator before the operator will lose communication with the drone. This is especially true at the low altitudes the drone would have to fly to take reasonably good photos of you. If it's a beach setting or somewhere very flat, the operator may be able to keep contact with the drone for 5 or more miles, but certainly not 10 miles. If the operator is flying the drone from a moving vehicle, that will make it much harder for the operator to maintain control of the drone for any amount of distance. He/she needs line-of-sight communication with the drone, and driving in a car makes that difficult in an urban environment, or an environment where there are trees, overcrossings, etc. Realistically, if you are driving, no civilian drone is going to be able to stay with you for more than a 2-4 miles, and probably less.

If you are stationary, and the pesky drone is bothering you, chances are that the operator is close by -- very likely somewhere where he/she can see you. Walk or drive around a little, and you might find him or her. Also try to keep an eye on the drone which the operator is going to have to land every 15 - 30 minutes. The drone might lead you right to the person who is bothering you.

If the drone is flying close to your house and possibly filming you, your property, or your family, you certainly have the right to complain to law enforcement about it. You might try to film the drone, but don't try to destroy it since the drone is not your property. If you damage or destroy the drone, legal action could be taken against you. Remember, the drone operator will probably have whatever you do on film (digital recording). For many drones (such as ours), the video is recorded on a memory card in the drone, and it is also recorded on the device the drone operator is using to control the drone, such as the operator's smartphone, iPad, etc. It's important you understand this because you might incorrectly think that destroying the drone will destroy the video.

Do not physically hurt the drone operator if you catch him or her. Take photos, report him, scream and yell all you want, but do not make physical contact, don't threaten physical harm, don't spit on him or spray him or the drone with the hose. Just because the drone operator lacks manners, don't get yourself hurt or arrested because of it.

Again, the above should not be considered legal advice. Cal Nexus is not a law firm.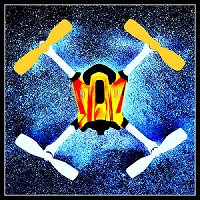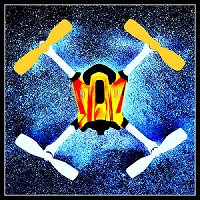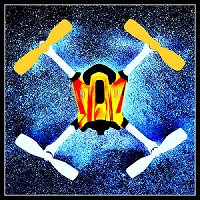 Back to the Topics List
Drone Countermeasures:

This section discusses drone countermeasures for citizens and civilian businesses. It is not meant for the military or law enforcement which have more sophisticated countermeasure options, and the legal authority to use them.

(Note: On October 5, 2018, President Trump signed the FAA Reauthorization Act of 2018. Section B of that Act establishes new rules for "Unmanned Aircraft Systems". We need to do further review of the act, but our understanding is that the Act also gives certain law enforcement entities the authority to shoot down or destroy drones that are considered to be certain types of threats. Here is the text of the Act . Here is the FAA's news announcement concerning it .)

Cal Nexus agrees that a 12-gauge shotgun is an excellent drone countermeasure. The problem is that'll likley land the shooter in jail. Worse yet, the shooter might hurt somebody. There is also the chance that you are interfering with legitimate drone operations.

Drone activity near you may be perfectly legal. One of your neighbors could be having his roof inspected or his property photographed because he wants to sell or remodel it. The drone might be flying low right over your property photographing his. Because of this, before automatically reacting negtively, take the time to determine the reason for the drone activity.

This brings up the first and most obvious countermeasure: first try to locate the drone operator.

One important drone countermeasure a company can take is to do a survey of logical locations surrounding your business or property from which a done attack might occur . Use an experienced drone operator to help you with this. If you invest in the time to plot out logical attack points, then your security team can respond to those locations immediately after an attack. The attacker is going to want to be in a location with privacy and where the noise of the drone does not draw attention. The attacker will want a good line of sight to the airspace immediately over the area you are trying to protect. If you do a good job scouting out in advance logical drone attack launch points, you can deploy your security personnel to these points immediately after an attack for investigation.

If an anonymous drone operator has posted video on the Internet that harms you or your business, chances are he/she has posted other video under a true name. The offending video file may contain metadata you can match to true-name video. It might also be possible to analyze the flight pattern, methodology, style and location of the video to other true-name video on the internet. Cal Nexus or a good research analyst might be able to help you with this.

More coming ...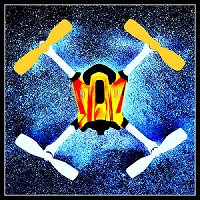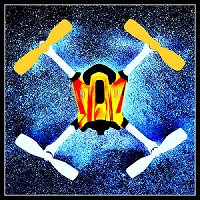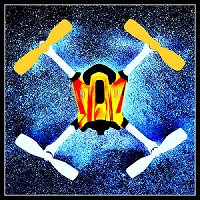 Back to the Topics List
Dropping Things from Drones:

In the United States, there are many locations where it is legal to drop things from drones, and there are legitimate reasons for wanting to do so. Amazon's package delivery system is an example, and there are videos on YouTube of people using drones to drop a fishing line much further off shore than they can cast it, etc.

The problem from a security stand point is that there are also wrong reasons for wanting to drop something, such as some kind of attack on persons or property.

Cal Nexus was able to build a reliable system for dropping a regular-sized water bottle from our DJI Phantom drone (16.9 oz bottle). This is a system that is mechanical and does not require any kind of electical connection. We built it for less than $5.00 from items purchased at a hardware store.

For security reasons, we are not providing details about this system on our website, however we are glad to share the information with security professionals who have a need to understand drones and the threats they pose.

From a security perspective, it is important to understand that a quality, off-the-shelf drone like the one owned by Cal Nexus (Phantom 4 Pro V2.0) can easily be configured to drop something as big as a water bottle onto a target that is 1 to 4 miles from the operator's location. If the drop were made at night, and the lights on the drone were removed or covered (illegal), it would be virtually impossible to track the drone back to the operator's position.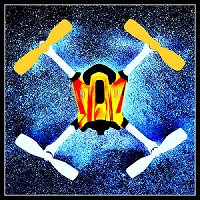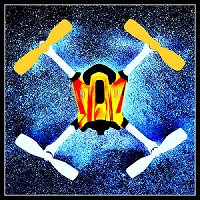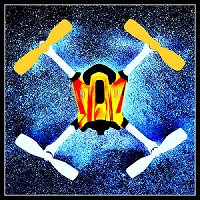 Back to the Topics List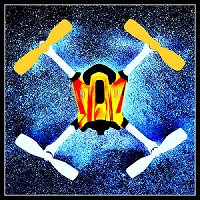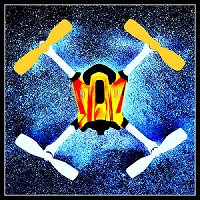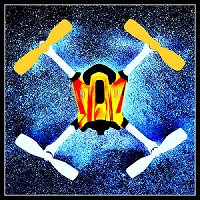 Back to the Topics List
Cal Nexus LLC (formerly SoCal Nexus, LLC) is owned and managed by Chris Nelson and is a licensed private investigator company located in Orange County, California. It operates under Private Investigator license #188311 issued by the State of California's Department of Consumer Affairs, Bureau of Investigative Services (BSIS).